Get the FST-CD!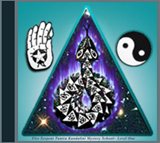 Students with a slow modem or low bandwidth connection have the option to purchase a CD of the course and all the videos. This CD is an add-on the the course, and is available to registered or registering students only. It may not be purchased separately. The FST-CD links directly to the members only website including the tea room.
This CD also includes two bonus videos that are not in the course. A second version of the grounding video, and a lengthy video about Fem-Dom Tantra.
Please note, the FST-CD has been discontinued because recent revisions to the program made it out of date.